Discover Etu Moana, an Award Winning Boutique Hotel on Aitutaki in the Cook Islands - Adults only
Imagine a mesmerizing turquoise lagoon with crystal clear waters. Ocean waves breaking over the reef.
Where nature is still untouched and sunsets are breathtaking, Etu Moana was built. Just eight sustainable, luxurious Polynesian villas with direct access to a long white sand beach.
Dedicated to providing an unparalleled luxury and romantic holiday experience, Etu Moana is designed to complement this pristine destination.
Exclusive Offers
Accommodation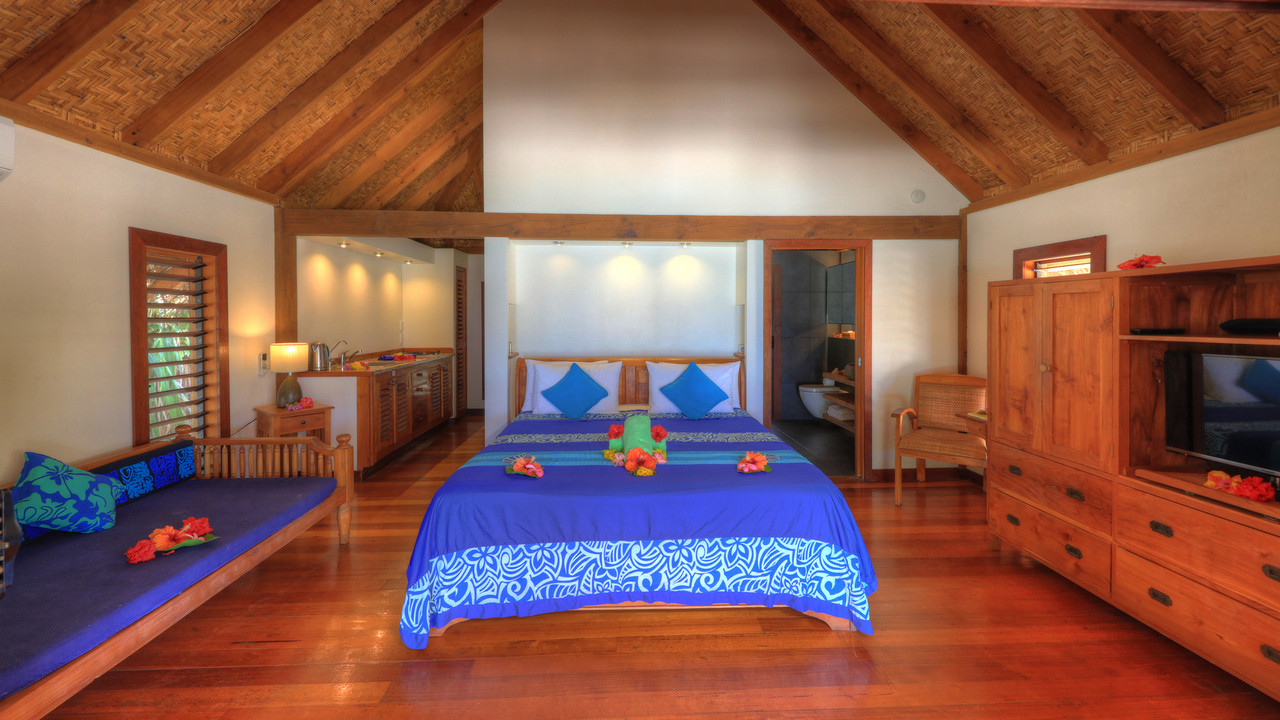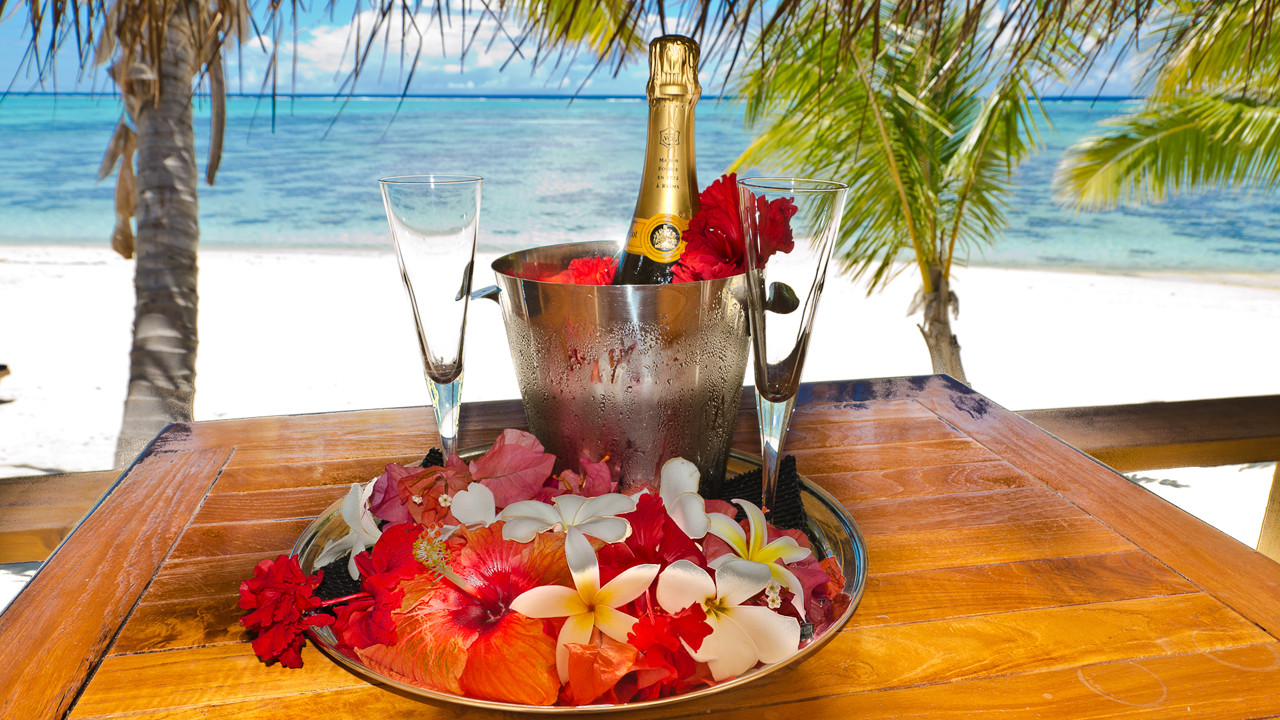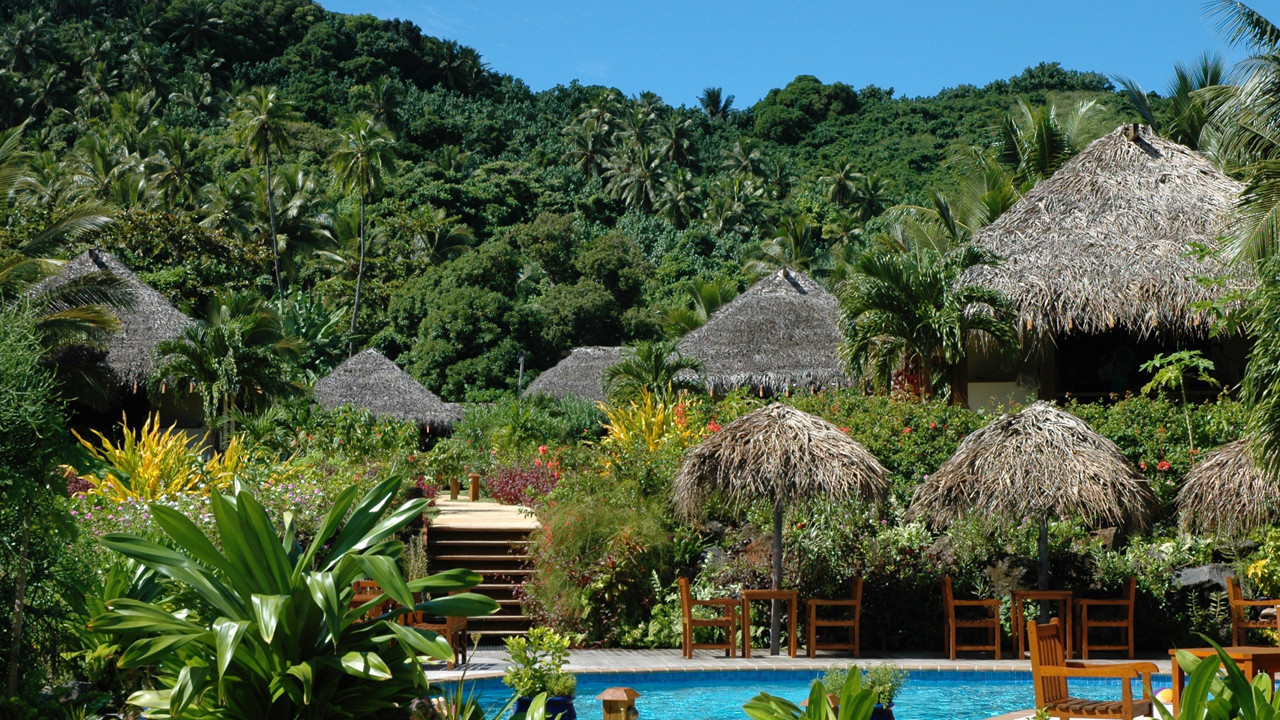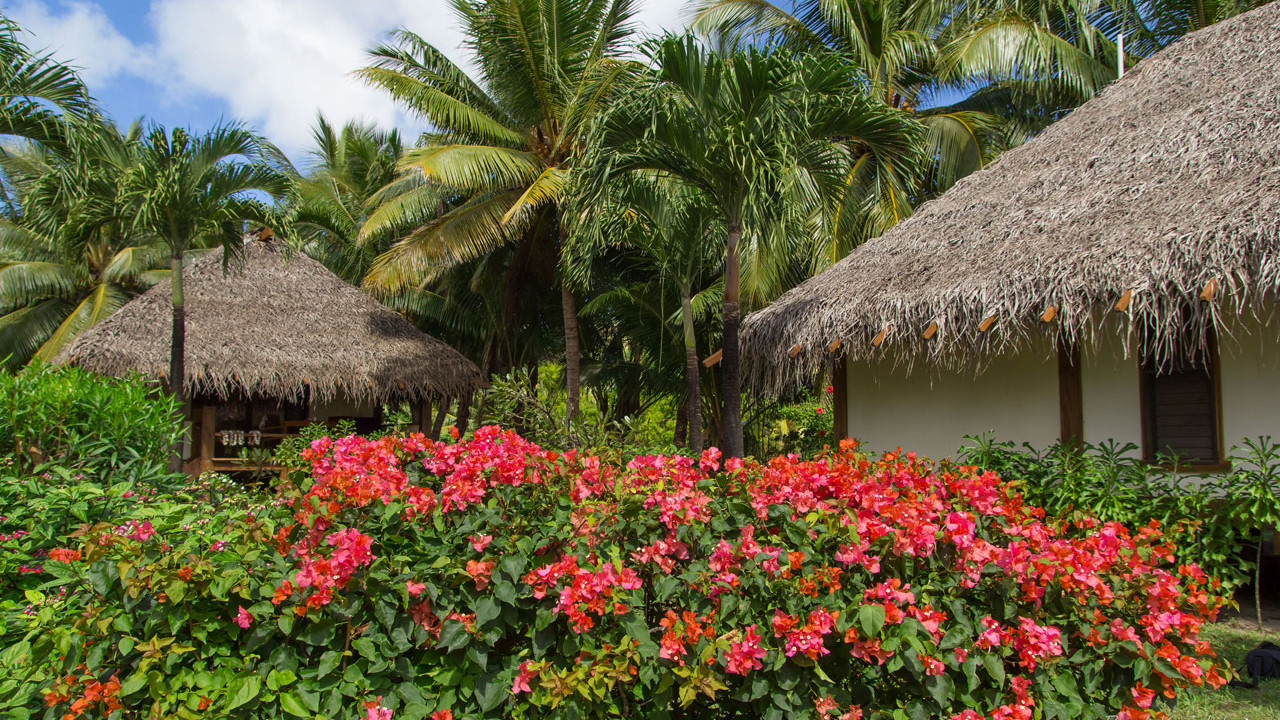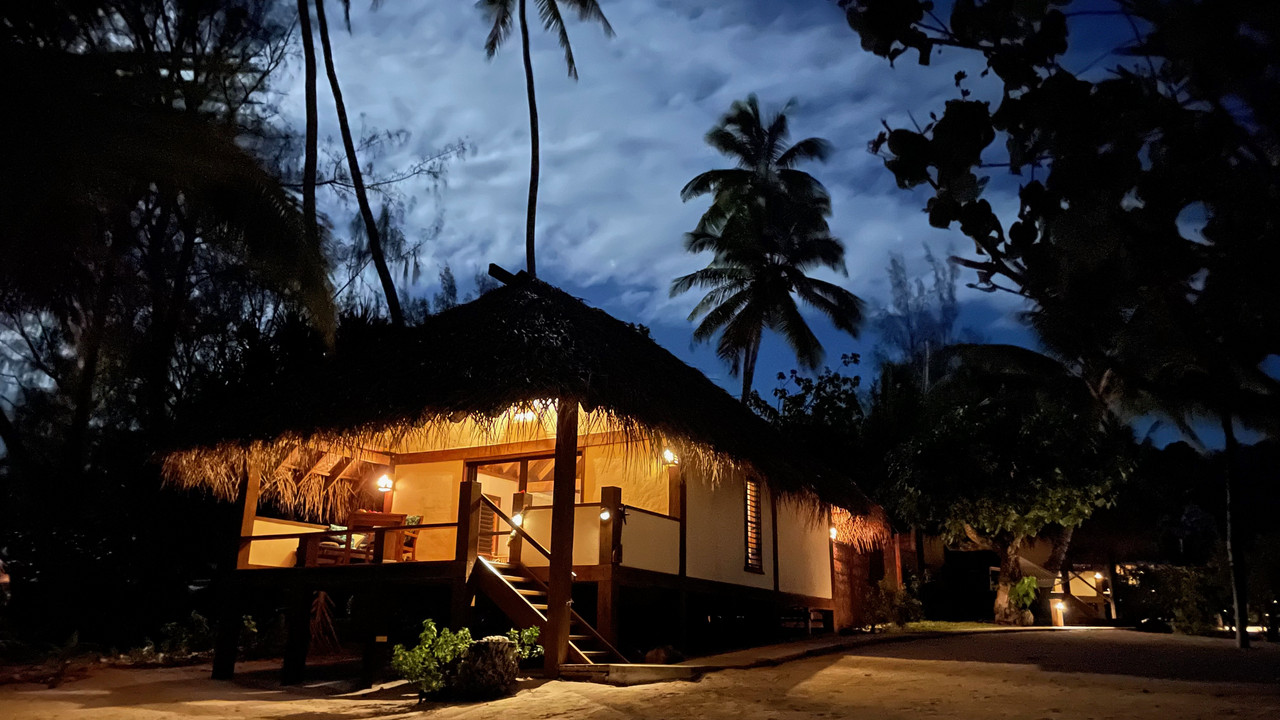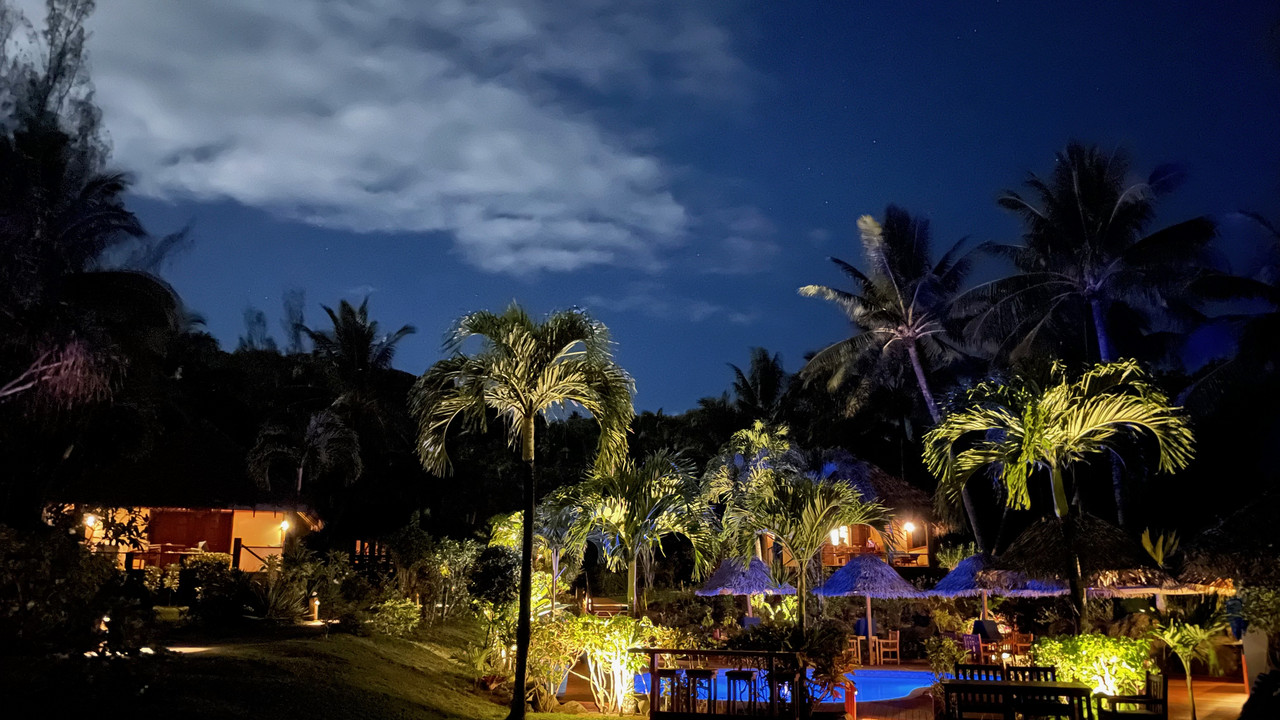 The Villas
Nestled gently on a beautiful tropical garden and a white sand beach, the eight villas connecting Polynesian tradition with timeless design.
Live alongside a stunning nature.
Luxury Highlights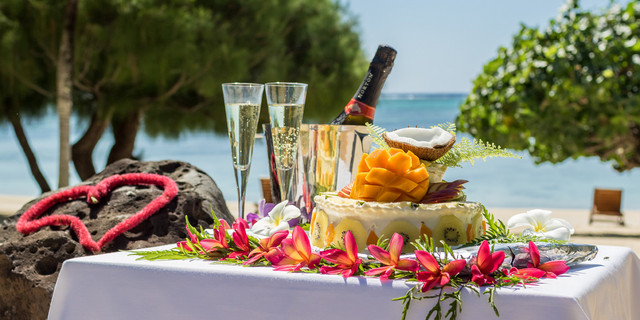 Private Celebrations
Go beyond the usual itinerary to celebrate your special occasion.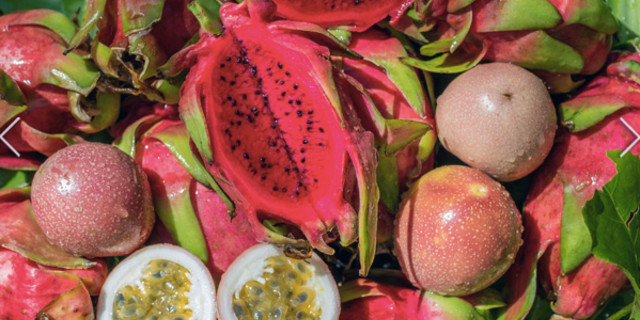 Fine Food
Taste the taste of a tropical fruit grown on Aitutaki.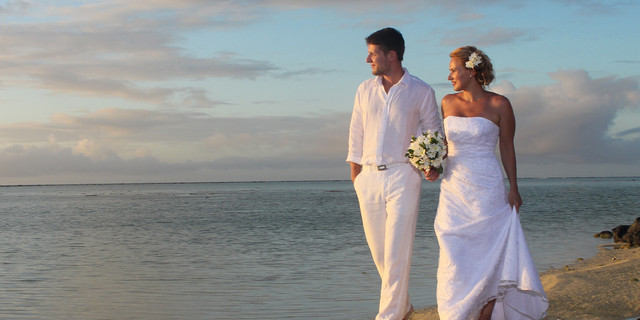 Getting Married
Say "I do" on a white sandy beach.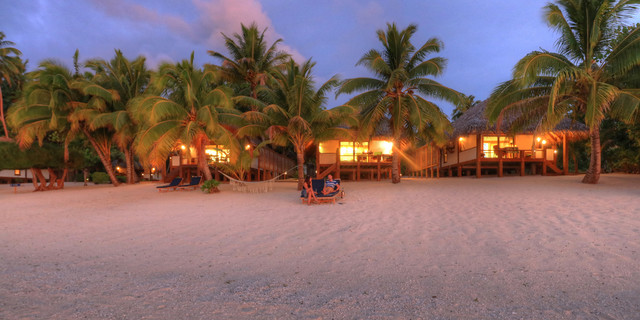 The Absolute Beach Front Villas
Sense the ever-changing turquoise colours of the lagoon.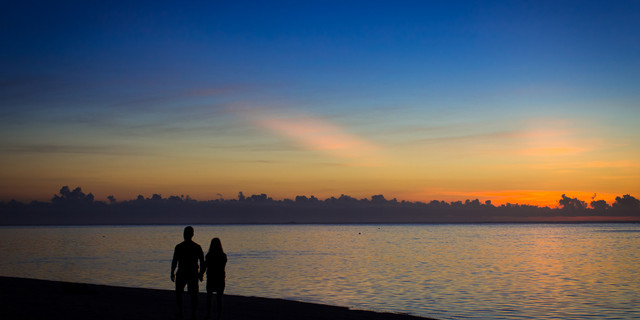 Your Honeymoon
Thousands of miles away from the rest of the world, where you'll have time to love and be loved.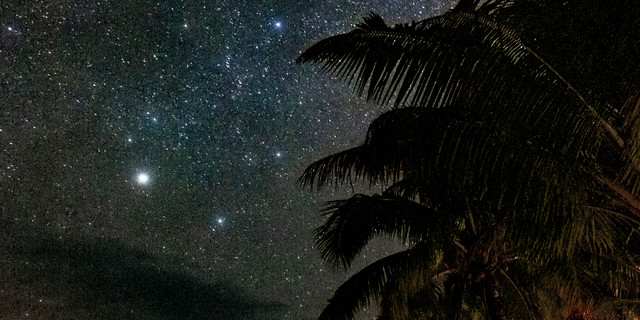 Etu Moana in Almost Total Darkness
At night the stars are your light.
The Etu Moana Difference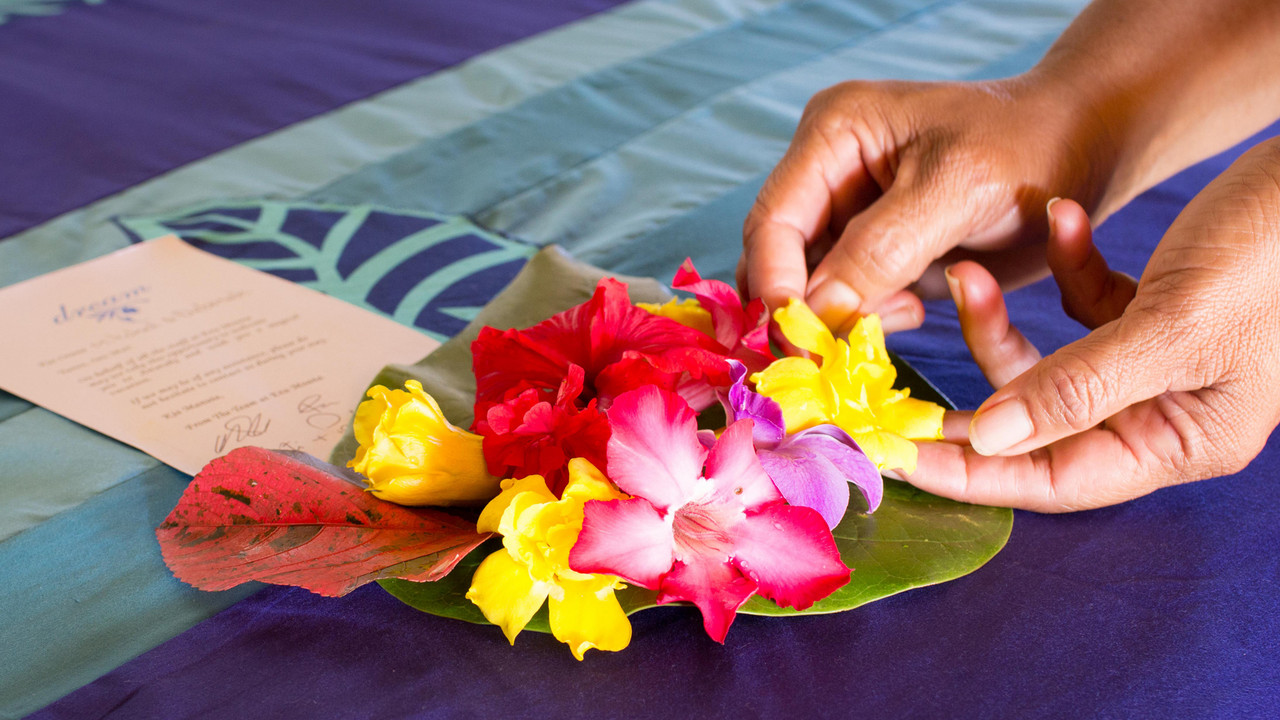 Luxury Cook Islands Beach Villas with a little Extra:
We like to call it the Big Five.
The priceless beauty of nature around us.
The privilege of a very personal service with only 14 guests on average.
The romance of natural palm thatched roofs, which have become unique on Aitutaki.
Our philosophy for a sustainable tomorrow.
Barefoot luxury for adults only.
Memories With Us: Been There - Done That
Aitutaki Lagoon Awaits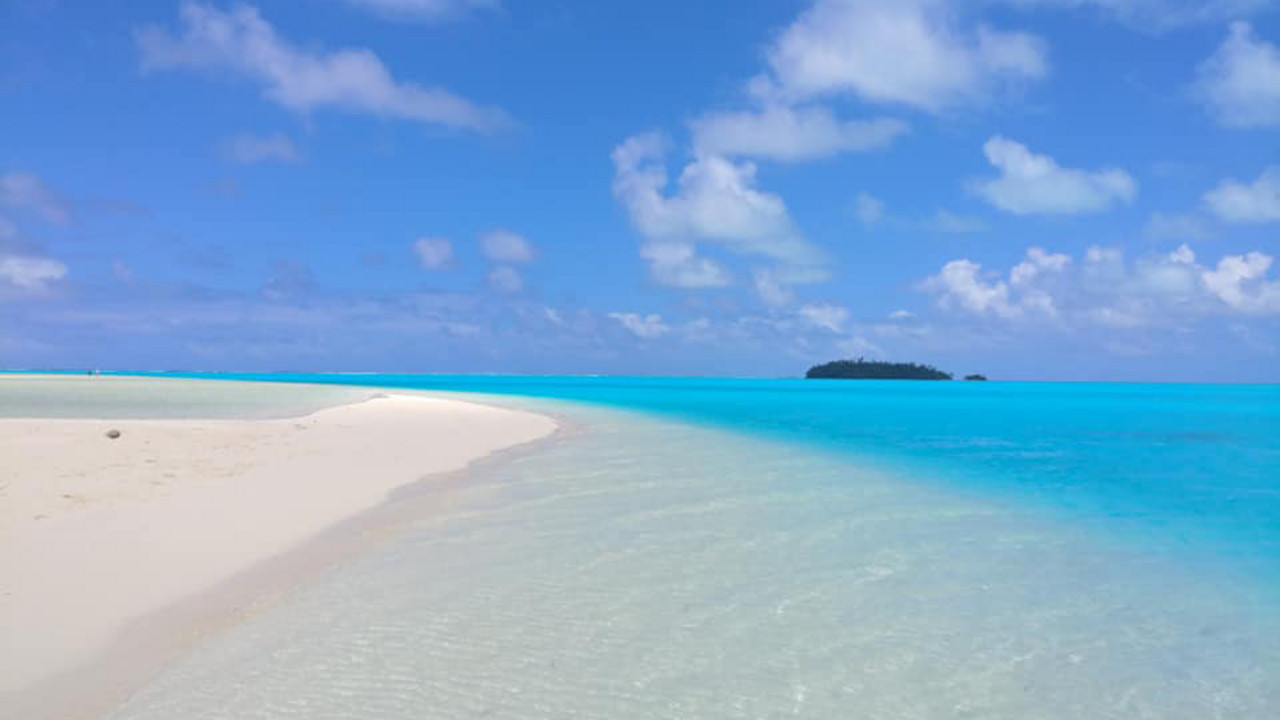 Expect the Unexpected
Expect the Unexpected The turquoise colours of the crystal clear waters and the white sandbars are simply indescribable.
Protected and blessed by nature, water sport activities are a dream and discovery in all dimensions.
Our Guest Reviews & Awards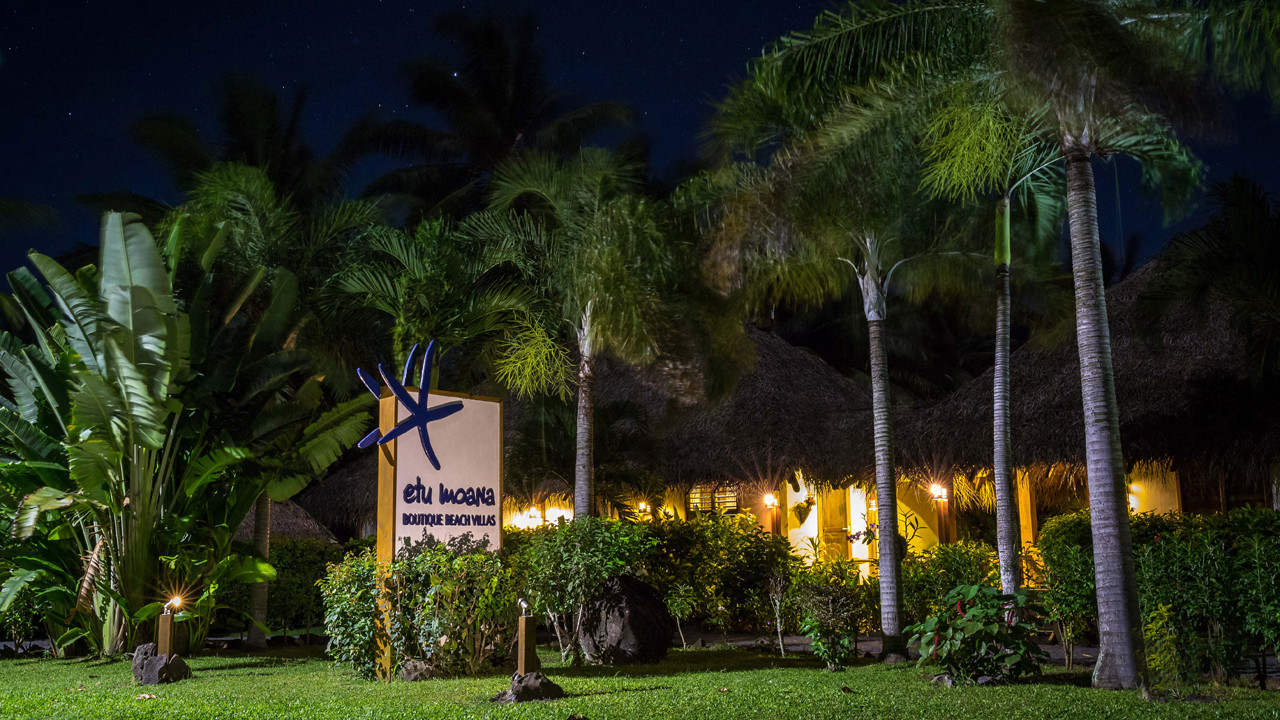 Guest Reviews - Nearly all Guests are rating Etu Moana 5/5!
Press release 2023
New Zealand Herald - Reviews March 14, 2023
Etu Moana Boutique Beach Villas in Aitutaki, where the tropical panoramas reign supreme by Alexia Santamaria

Awards for Etu Moana 2023
World Travel Awards winner of the COOK ISLANDS' LEADING RESORT 2023!
World Travel Awards is the most prestigious honours programme in travel and tourism, and our victory is recognised across the globe as the ultimate gold standard accolade.
***
Travelers' Choice Best of the Best Award of TOP SMALL HOTELS - SOUTH PACIFIC 2023 given by Trip Advisor
***
# 1 RESORT on Aitutaki in Trip Advisor 2023­­­­­­­­­
­­­­­­­­­­­***

MANA TIKI ECO CERTIFICATION for Sustainable and Biodiversity considered Practices by the Te Ipukarea Society, Cook Islands 2023
***
MEITAKI AWARD for Excellent Customer Service by Cook Islands Tourism 2023
***
Awards for Aitutaki & the Cook islands
AITUTAKI won THE OCEANIA'S LEADING ISLAND DESTINATION AWARD in World Travel 2022.
Aitutaki has beaten Bora Bora, French Polynesia, who has held the title for the last three years!
***
THE COOK ISLANDS won THE BEST PLACE TO VISIT IN 2022 in the Lonely Planet
***