Rates Valid from 1 April 2022 to 31 March 2024
Per Night per Villa (Double Occupancy)
Rates will include the use of our solar-powered e-Scooters, our latest contribution for a sustainable tomorrow.
The Absolute Beachfront Villas
1 & 3
NZ$ 995

The Beach View Villas
Villas 2 & 4
NZ$ 850

The Lagoon View Villas
Villas 5 & 6
NZ$ 750

The Garden View Villas
Villas 7 & 8
NZ$ 680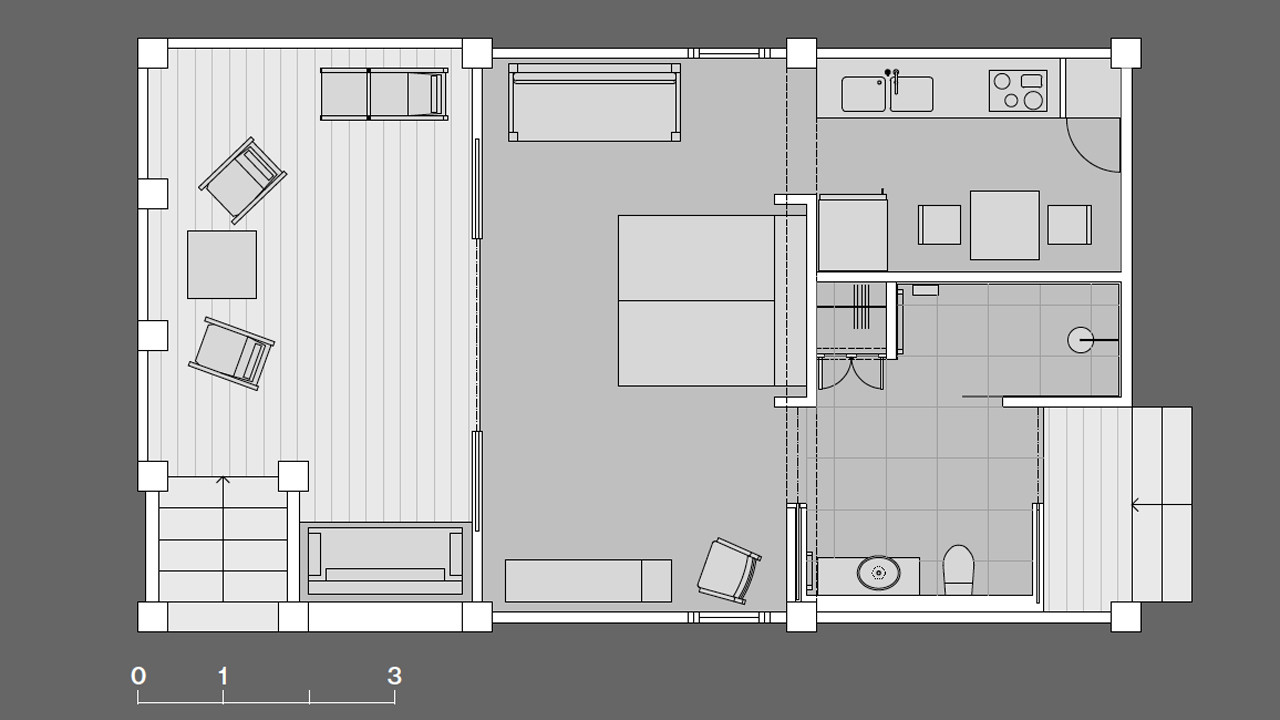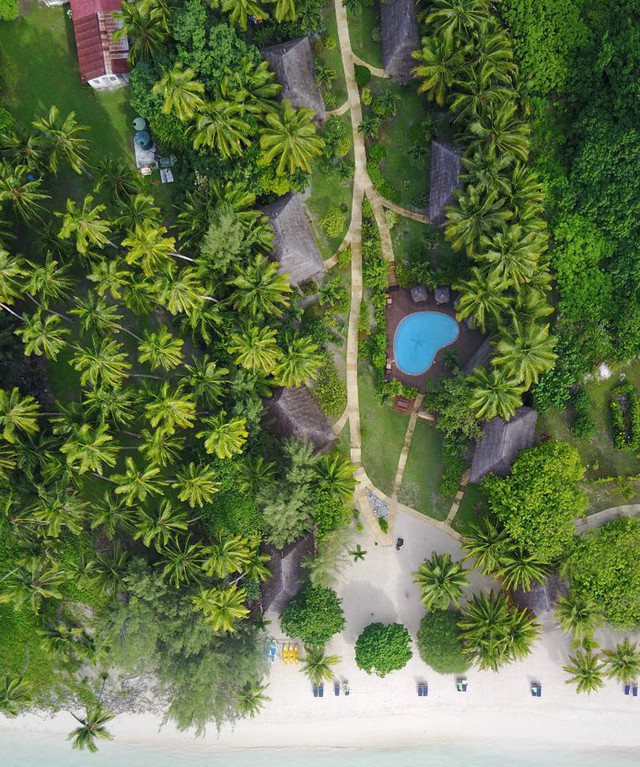 General Terms & Conditions
Reservation Deposit
30% deposit of the total booking value for your stay is required at the time of booking to guarantee a reservation. A booking request is not confirmed, until a deposit is received. This applies to all bookings made at Etu Moana, excluding some Exclusive Offers which require a full payment at the time of booking.

The payment of the remaining value is to be paid upon check out at the latest.
Secure payments can be made online via BOOK NOW.
Visa, Master Card and American Express are accepted.
Payment can also be made by telegraphic transfer to the Bank of the South Pacific (BSP) in Rarotonga, Cook Islands or to Westpac Bank in Pahia, New Zealand. Please contact us for details.
Check In & Check Out
Check In Time is 2:00pm
However our housekeeping team will do their very best to have your Villa ready as your flight arrives.
Flight schedules and Villa cleaning can at times affect check in times.
We do everything possible to ensure the least possible delay and inconvenience caused.
Arrivals prior to 10:00 am can enjoy breakfast while their Villa is prepared.
Check Out Time is 10:00 am
If you are on a late flight, please ask at reception for a Late Check Out.
We will always try and accommodate your request, subject to availability.
Late Check Out fee $275.00
Additional Conditions for Exclusive Offers & Packages
Exclusive offers refer to consecutive nights
Only one exclusive offer is allowed per booking

Exclusive offers are not combinable with any other exclusive offer or any other special privileges
Exclusive offers are valid for new bookings only, and are subject to availability and to change.
Etu Moana reserves the right to withdraw exclusive offers at any time with 72 hours' notice.
Cancellations and payments are as per Etu Moana's standard terms unless specified.
Additional Conditions for Wedding & Private Celebrations Packages
Rates are quoted in (NZ$) and include VAT (15%). Rates are subject to change.
Rates do not include the fee for the professional photographer.
Minimum stay is 5 nights in a villa of your choice
30% deposit of the wedding package is required to confirm your wedding.
Payment of the remaining booking value for the wedding and the stay is to be paid 30 days prior to the wedding date.
Bookings for a Wedding received within 30 days of scheduled Wedding date require full prepayment of the total booking value for the wedding and the stay at time of booking.
Minimum notice period is 4 weeks prior to the scheduled arrival to ensure all details are attended to and that we can take care of your desires, preferences and special requests.
We strongly advise to CONTACT us early as the Absolute Beach Front Villas, our favourite ones for wedding couples and jubilees, are sold out early.
If you are interested in a BRIDAL PARTY ACCOMMODATION, we give you 15% discount, minimum stay 5 is nights.
If you are interesting in renting the WHOLE RESORT, please CONTACT us early. Discount upon request. Please note that all of the above also applies to any OTHER PRIVATE CELEBRATION PACKAGE. The referring date is the date of the private celebration.
Cancellation Policy Super Flexible Travel from April 3, 2021 to April 2, 2023
You enjoy super flexible booking conditions in times of uncertainty. If you make a new booking from April 3, 2021 through April 2, 2023, we offer free cancellation up to 24 hours prior to arrival, regardless of the reason for your cancellation.
If you know your holiday plans have changed, please CONTACT us to cancel. We will cancel your confirmed booking and will hold your deposit and offer free date changes (Option A) , or alternatively we refund your deposit (Option B).
(A): When you have decided on a new travel date, please CONTACT us to amend your reservation. Your 30% booking deposit will apply to your amended reservation.
(A): The new travel dates must be completed by December 31, 2023.
(A): Please note the amended reservation is subject to new availability.
(B): Should you wish us to refund your deposit, we have to charge you the banking fees (6% of the deposit).
Please note that the conditions for SUPER FLEXIBLE TRAVEL also apply for any Exclusive Offer within these dates.
Please note that if you have booked through a Travel Agency or an Online Travel Agent, restrictions may apply. The Travel Agency or the Online Travel Agent or Tour Operator may contact us on your behalf and we are happy to assist.
Please note that if cancellations are made within 24 hours, 100% cancellation fee of the total amount of booking applies.
Please note that outside these dates our general cancellation policy remains in place.
Cancellation Policy resulting from COVID-19
For existing reservations, and if you had decided to have your deposit in credit with us, your funds are secure and can be used within 24 months of original booking.
For any reservations that needs to be changed or cancelled due to Covid-19, specifically:
- Government border restrictions / changes to required quarantaine
- ill health resulting from COVID-19 or testing (medical certificate required) we will waiver cancellation and amendment fees.
Outside these conditions, our general cancellation policy remains in place unless you have booked a Flexible Travel Special.
Standard Cancellation Policy
The Standard Cancellation and Non-Arrival Policy apply to all bookings made at Etu Moana for any cancellation outside of the above criteria and special non-refundable rates.
Any nights that we are able to re-sell for the same rate will be deducted from the cancellation fee.
Cancellations must be in writing, received & confirmed by Etu Moana.
Cancellations received more than 30 days prior to arrival will be refunded. We have to charge you the banking fees (6% of the deposit).
Cancellations received between 30 and 15 days prior to arrival will incur a 50% cancellation fee of the total accommodation charge.
Cancellations received 14 days or less prior to arrival, or no shows will incur the full cost (100%) of the total accommodation charge. This applies also for a later arrival or an earlier departure.
Due to challenges we all face with COVID-19 and the current travel restrictions, we have adjusted our cancellation policies so you can book with confidence.
Travelinsurance
We strongly recommend all guests purchase travel insurance which also includes Covid-19 infection to cover accommodation and airline commitments should any unforeseen circumstances occur.
As a small resort on a remote island it is extremely difficult for us to sell your cancelled dates at short notice. Therefor we must adhere to our cancellation policy outlined.