Dining Experiences at Etu Moana
At Etu Moana, the highlight is our healthy breakfast, and we provide the best we can.
Taste fresh fruits grown on Aitutaki! We are constantly striving to offer you as many tropical fruits as possible from Aitutaki's most dedicated gardeners.
Please inform us about any dietary requirements when making your reservation.
The Breakfast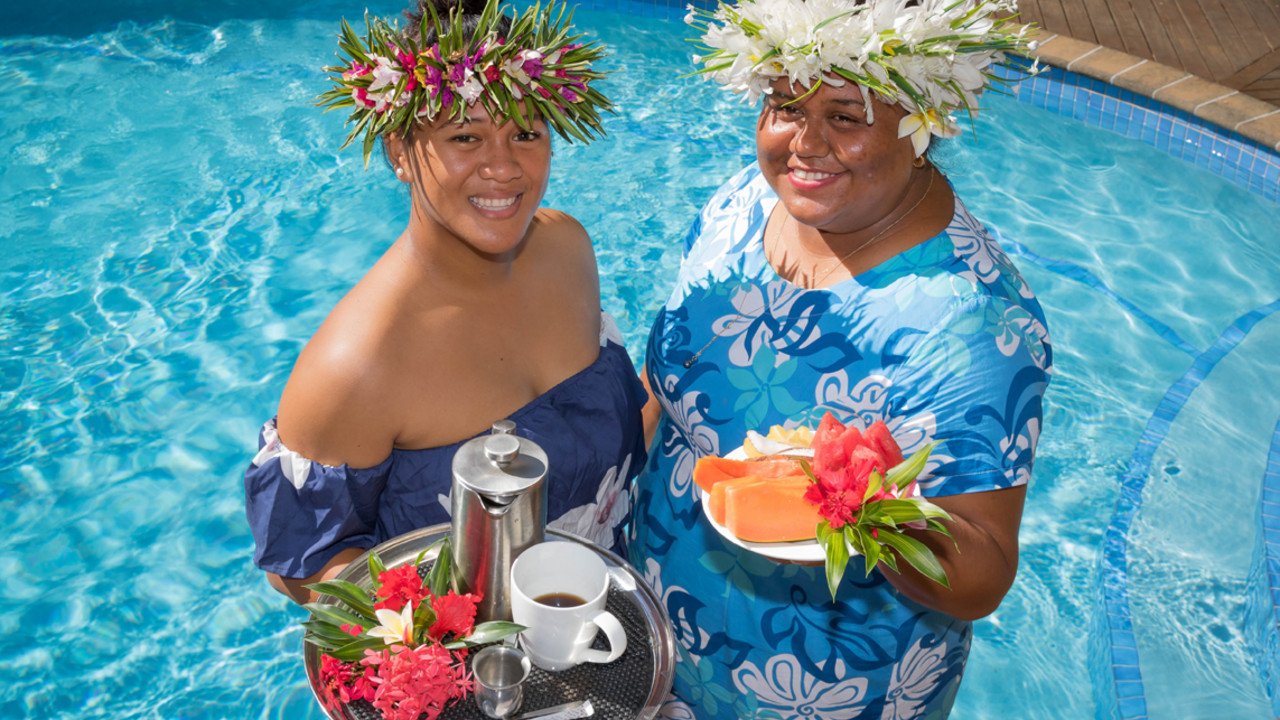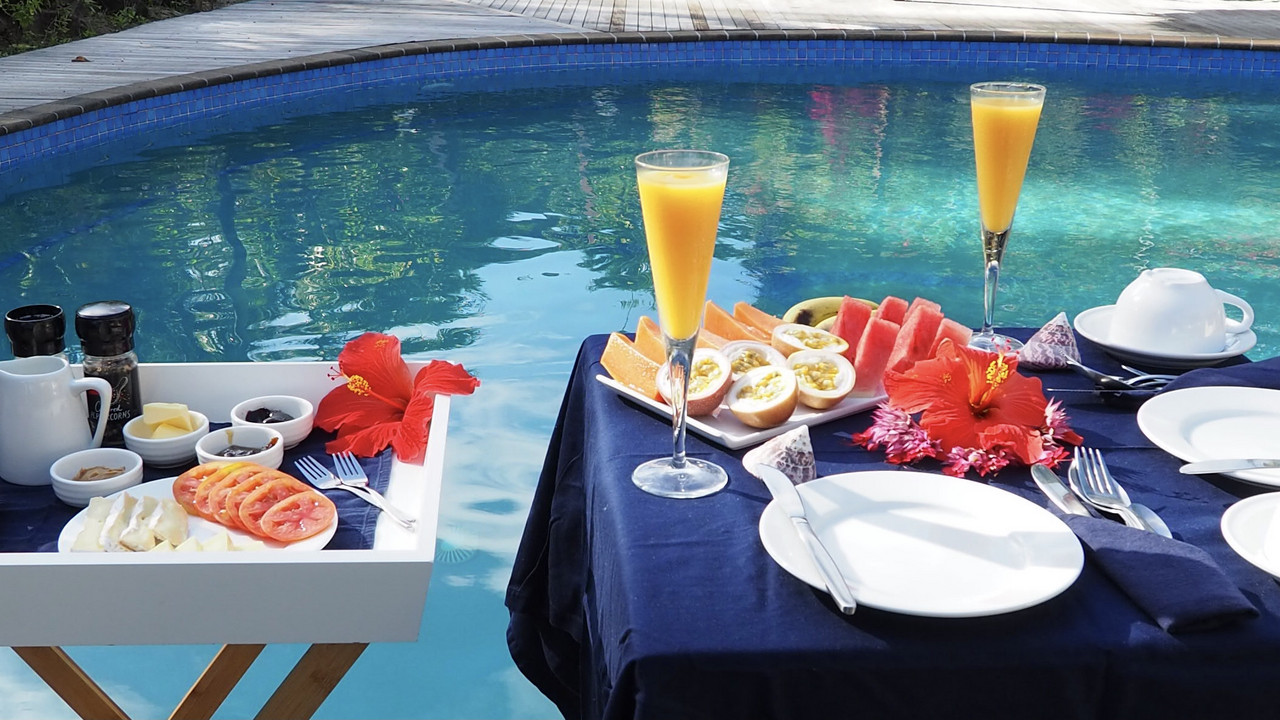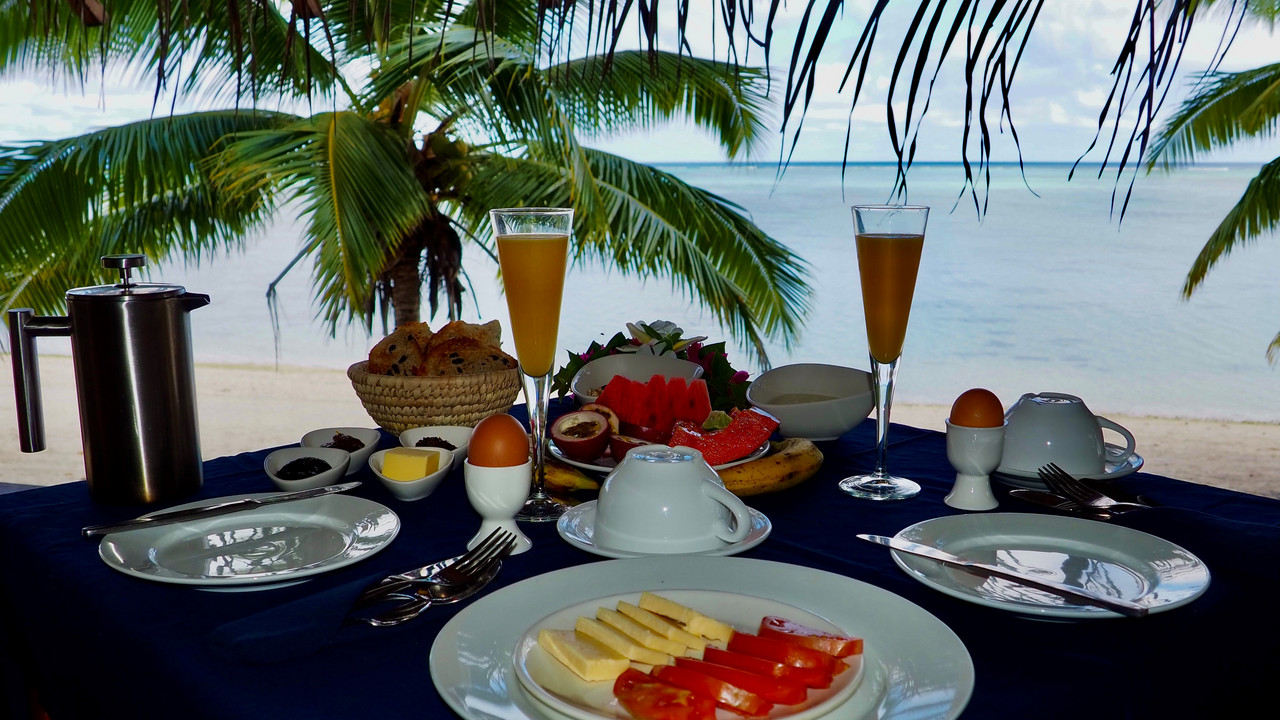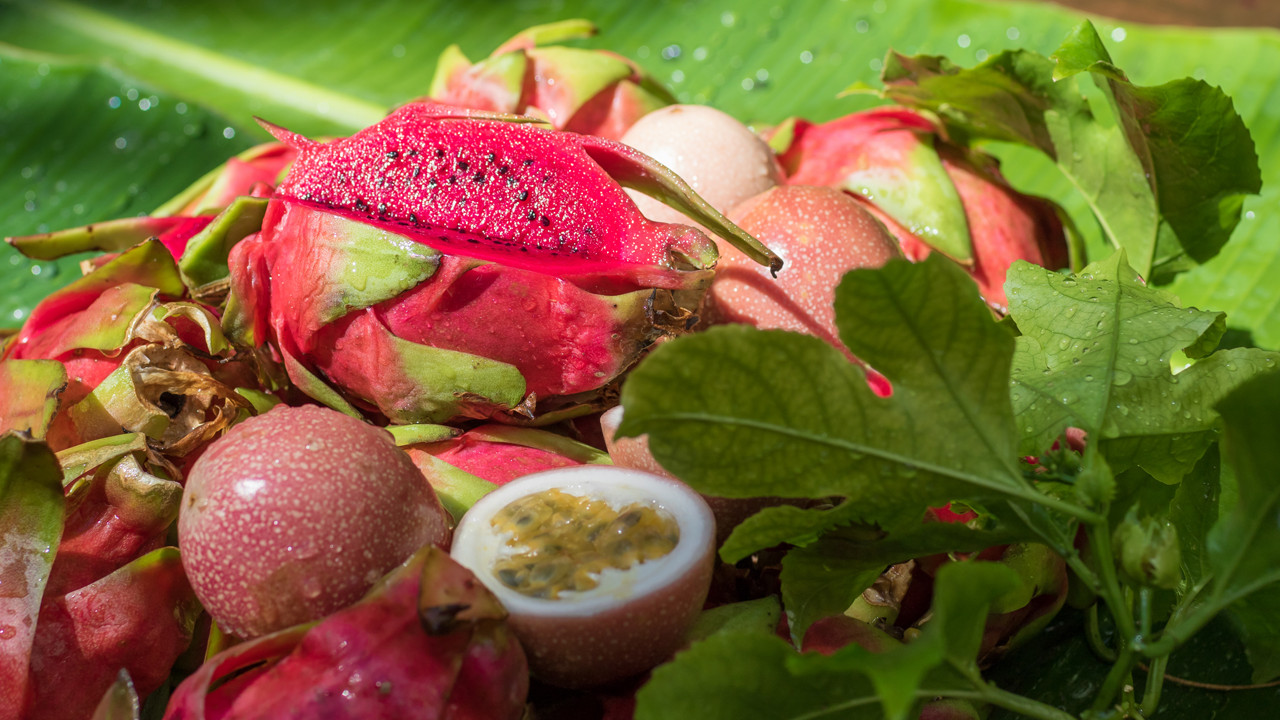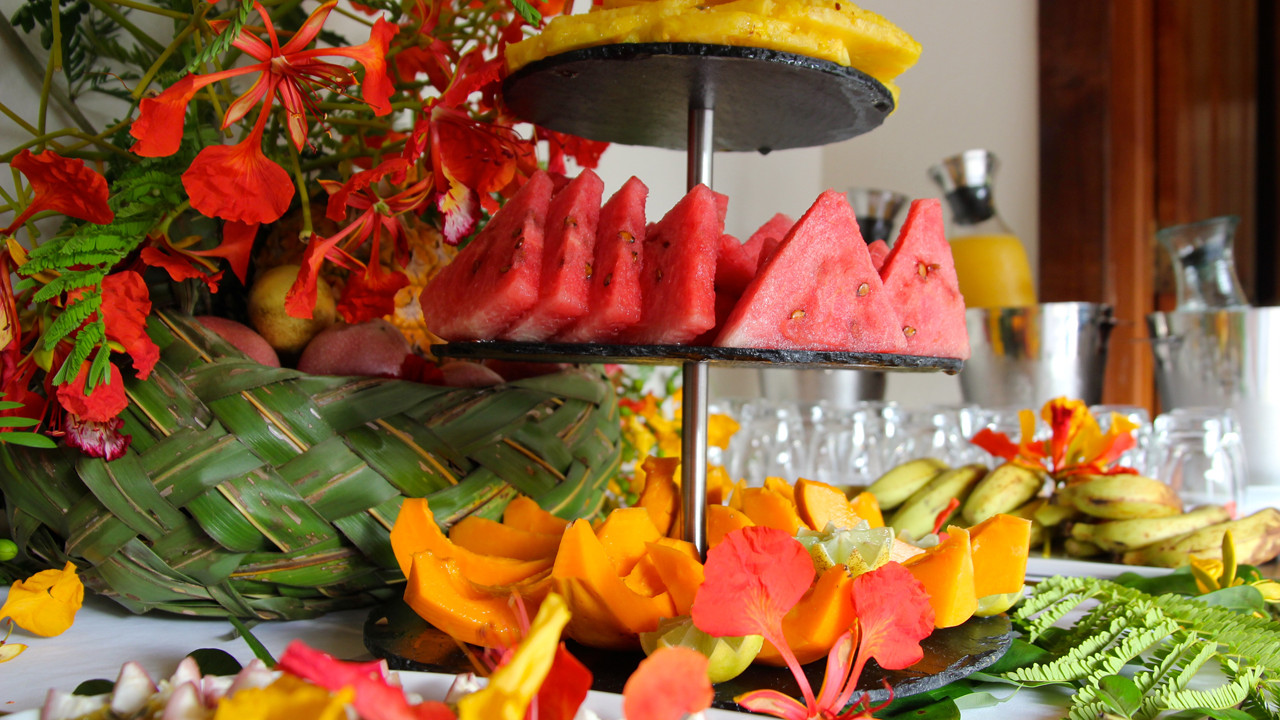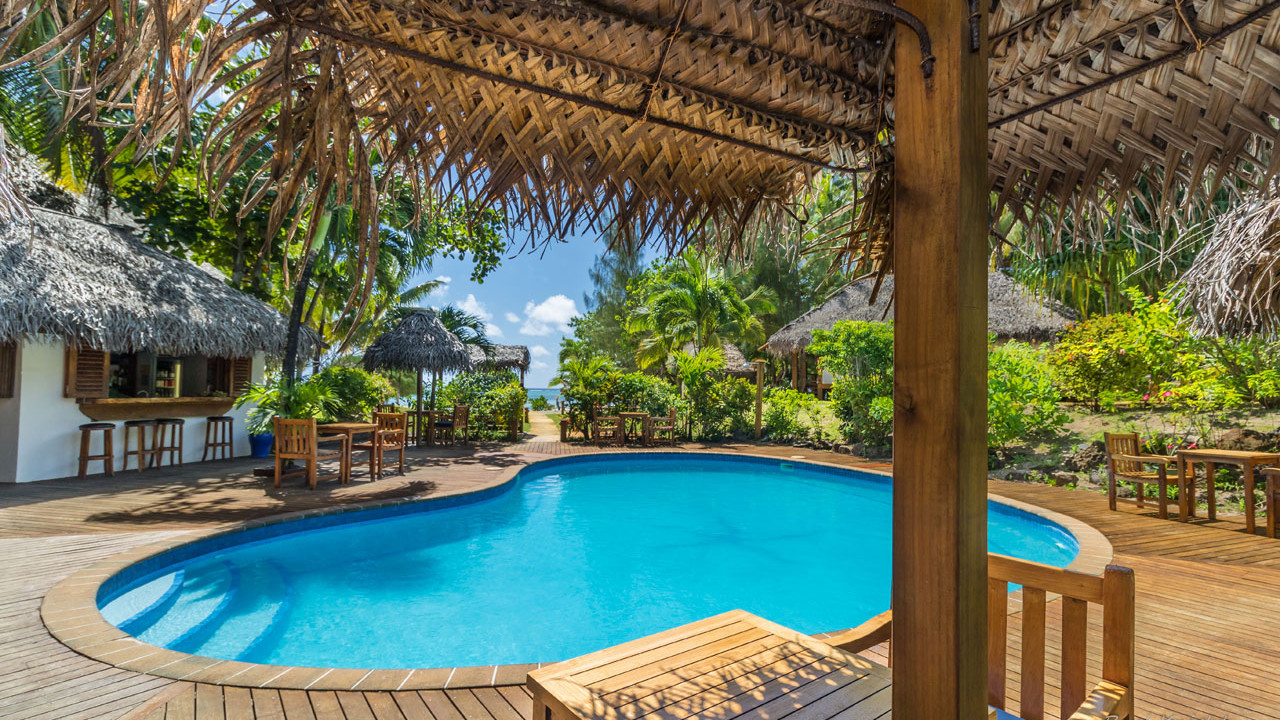 Get spoilt with Tropical Fruits, Delicious Breads, and Homemade Delights
Wake up and drink a coffee freshly roasted in Rarotonga.
Sip the rich nourishing coconut water, a traditional Cook Island morning ritual, freshly prepared from Aitutaki coconuts.
Are You Desiring a Private Breakfast on your Villa Veranda?
Let us know the day before, and we will royally indulge you in your own villa.
A private, romantic treat in a tropical ambience.
Precious Aitutaki Rain Water - Taste the Taste
One of the simple luxuries we offer at Etu Moana is the pristine, purified, high quality drinking water.
A gift of nature to all of us and it is with great pride that we provide it in every villa!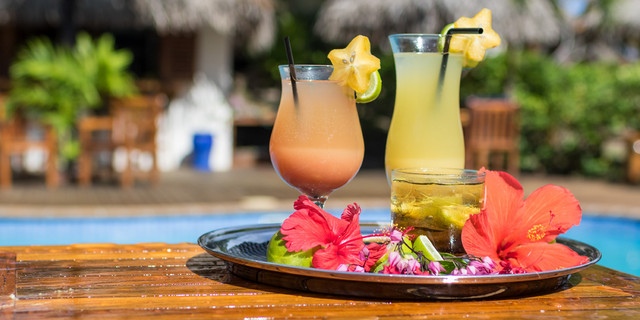 The Honesty Bar - A Place to Make Your Own
Swing by for a drink, a pre-dinner aperitif or a lovely nightcap cocktail to take back to your villa veranda. The honesty bar is yours, any time.
Barbeque under the Milky Way
Turn Your Catch into Dinner.
Join us for our Wednesday Sunset BBQ Night. Don't miss Jane's legendary chocolate brownies and ice cream.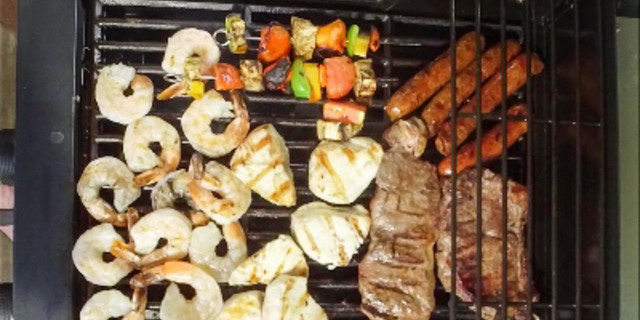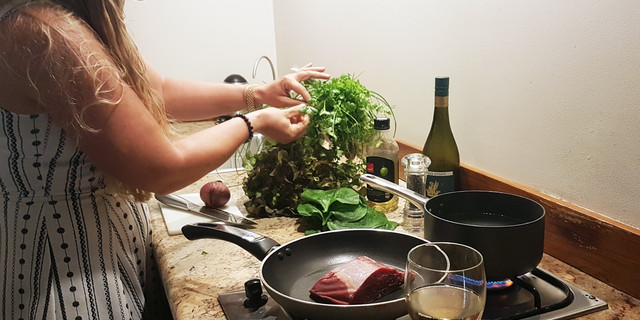 Utilize the Fully Equipped Kitchen of Your Villa
Enjoy a private, relaxed meal on your veranda surrounded by the beauty of a tropical night. Passionate cooks find local flavoured recipes of Aitutaki's best ingredients.
Intimate Dining by the Pool at Etu Moana
Everything homemade, using local produce, seasonal, sustainable, with providence at our core.
Get inspired by our menue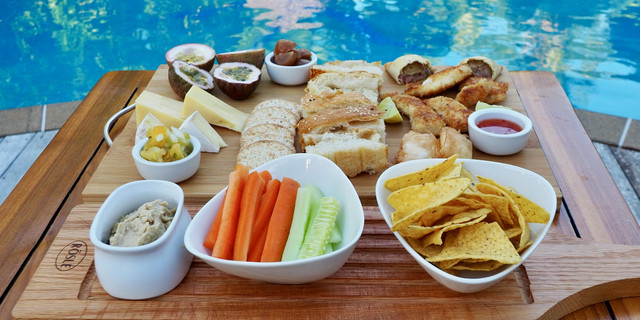 Magical Dinners
Full moon fusion - Pop Up Chef night with Karin
Private Dining - barefoot beach experience decorated with local beauty and cultural mystery - locally prepared by Ternagi and served at sunset
Memories that will stay for ever